Reach, Engage and Deliver !!!
Drive citizen-focused government with Octaware's solutions that strengthen relationship between Government and Citizens.
Citizens' demands, today, is building a foundational platform for Governments to transform. They seek instantaneity, transparency and productivity in their Governments to meet their requests. Governments' performance depend on the fulfilment of these requests with greater responsiveness and efficiency. With wide-availability of the digital channels has made it possible for Government agencies to expand cost-effective citizen services.
Octaware uses it's expertise and insights to leverage today's digital channels to build innovative solutions that help Government agencies reach citizens, engage with them swiftly and timely delivering citizen-centric services.
Infrastructure management and managed services
Analytics and data management
Forensic Investigation software implementation and integration services
Integrated Citizen portals and contact centres
Case, Documents and Records Management
Visitor Management System
Grievance Redressal System
Traffic Violation and Accident Management system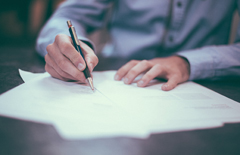 Case Study
Octaware's Case Management Solution provide support to complex case process thereby reducing cycle times, improving productivity and decision making.
iONASSET PATIENT SAFETY
Rfid-Based Patient Safety Solution
Octaware's RFID-based solution ensures greater patient safety, precise patient identification, eliminates medical errors, reduces time and operational costs.
Octaware – eQuire, an Office Automation and eProcurement Solution helped to streamline it's procurement lifecycle, completely automate it's processes and enable collaborative ecosystem with it's suppliers.