Slide Background
Converting Thoughts to Reality
Slide Background
Passion & Inspiration @ Work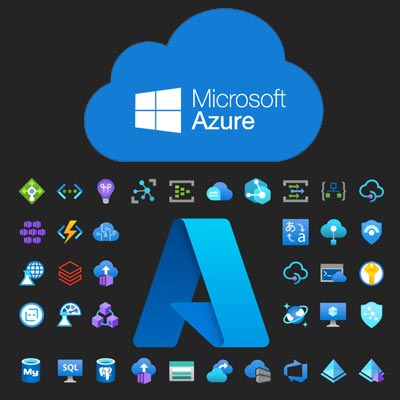 Build a scalable infrastructure for your growing organization
MS Dynamics 365 Business Central
Customized implementation packages to address your business needs
Customized high quality no code/low code, process-centric apps within days and weeks
Strategize your Cloud transformation journey from day one including Consulting, Implementation and Support
Time-based Engagement model for Support & Enhancements
We are very thankful to Octaware company to give such an application over the Central Hospital & Child Care Center the application name is Hospice. Hospice application all the work done by over hospital does not need any other application. We gain Thankful to the Octaware team to build a great application for the Hospital sector.
Aquib Usmani
General Manager - Central Hospital
"Octaware executed this project in a very professional manner, starting with pooling in the right resources and building a dedicated offshore team. They analyzed the requirements by visiting each and every department and then went about relating these requirements with the intra departmental and interdepartmental dependencies. It should be emphasized here that this was no ordinary application. The Octaware team has worked relentlessly to deliver an enterprise solution that will set a benchmark for Analytical and Scientific GIS Applications"
Dr. Sayed Jamal Bukhari
Environmental Expert – MoE Qatar
"We are very happy with the final outcome of the SharePoint Project. The team is talented and has excellent web development skills. They have built a custom web solution for us and I'm sure they can build much more complex projects without a problem."
Prakash Dharmani
Global CIO, Essel Propack Limited
"Octaware Technologies was part of core development team of www.inCampus.com version 2.0.This release won the Most Innovative Product of the Year award by WTIA. Octaware team had a significant role to play in that win. I think we threw at them an unreasonable schedule, and they came thru. These guys are hard working, and always up for taking on new technologies."
Saqib Rasool
CEO, inCampus.com
"Octaware Technologies has provided an efficient, flexible and cost-effective solution for our Note processing application. Their 24x7 support services exceed our expectations. They are focused and we are very excited about their customer orientation."
Philip Dryden
CEO, Evergreen Data Systems Inc.
"Octaware Technologies is a great partner. Their staff is professional with top-notch skillsets. We can think of nobody better than Octaware Technologies to entrust our software services."
Nasser Saleh
AGM Information Technology & Operations (CIO).
"Octaware Technologies was quick and accurate in understanding our business needs and provided creative solutions. They are very conscious of their client's time and money, but at the same time willing to spend as much time as needed with their customers. We would recommend Octaware without hesitation."
Hossein Mousavi
VP of Product Development & Co-Founder mPoria
"ANS is pleased with the quality services of Octaware. Their consultants work hard to finish the project within budget and timeframe. We find their services dependable. Our plan is to build strong business relationship over the next year."
Mohammed Sheikh
President,Advanced Networking Systems Inc
"Octaware Technologies understood our need and provided creative solutions with in depth analysis. They are very conscious of the quality of the deliverables and are willing to go an extra mile to ensure the quality work gets done. We would recommend Octaware without hesitation."
Robin Gill
Director and Founder, Worksharp Ergonomics
"AskMe takes great care in identifying and selecting long-term partners. Octaware Technologies as our new partner has provided us with an efficient, flexible, and cost-effective solution exceeding our expectations."
Anil Kumar
General Manager, AskMe Corporation