From SIRI to self-driving cars, artificial intelligence (AI) is progressing rapidly. While science fiction often portrays AI as robots with human-like characteristics, AI can encompass anything from Google's search algorithms to IBM's Watson to autonomous weapons. AI can deliver results to your business today, including improving customer experiences, augmenting your workforce and automating repetitive processes.
Robotic process automation (RPA), also known as software robotics, uses automation technologies to mimic back-office tasks of human workers, such as extracting data, filling in forms, moving files, et cetera. It combines APIs and user interface (UI) interactions to integrate and perform repetitive tasks between enterprise and productivity applications. By deploying scripts which emulate human processes, RPA tools complete autonomous execution of various activities and transactions across unrelated software systems.
Intelligent process automation demands more than the simple rule-based systems of RPA. You can think of RPA as "doing" tasks, while AI and ML encompass more of the "thinking" and "learning" respectively. It trains algorithms using data so that the software can perform tasks in a quicker, more efficient way.
Robotic process automation is often mistaken for artificial intelligence (AI), but the two are distinctly different. AI combines cognitive automation, machine learning (ML), natural language processing (NLP), reasoning, hypothesis generation and analysis.
The critical difference is that RPA is process-driven, whereas AI is data-driven. RPA bots can only follow the processes defined by an end user, while AI bots use machine learning to recognize patterns in data, in particular unstructured data, and learn over time. Put differently, AI is intended to simulate human intelligence, while RPA is solely for replicating human-directed tasks. While the use of artificial intelligence and RPA tools minimize the need for human intervention, the way in which they automate processes is different.
That said, RPA and AI also complement each other well. AI can help RPA automate tasks more fully and handle more complex use cases. RPA also enables AI insights to be actioned on more quickly instead of waiting on manual implementations.
The benefits include:
Less coding: RPA does not necessarily require a developer to configure; drag-and-drop features in user interfaces make it easier to onboard non-technical staff.
Rapid cost savings: Since RPA reduces the workload of teams, staff can be reallocated towards other priority work that does require human input, leading to increases in productivity and ROI.
Higher customer satisfaction: Since bots and chatbots can work around the clock, they can reduce wait times for customers, leading to higher rates of customer satisfaction.
Improved employee morale: By lifting repetitive, high-volume workload off your team, RPA allows people to focus on more thoughtful and strategic decision-making. This shift in work has a positive effect on employee happiness.
Better accuracy and compliance: Since you can program RPA robots to follow specific workflows and rules, you can reduce human error, particularly around work which requires accuracy and compliance, like regulatory standards. RPA can also provide an audit trail, making it easy to monitor progress and resolve issues more quickly.
Existing systems remain in place: Robotic process automation software does not cause any disruption to underlying systems because bots work on the presentation layer of existing applications. So, you can implement bots in situations where you don't have an application programming interface (API) or the resources to develop deep integrations.
AI provides a cognitive upgrade for robotic process automation (RPA) robots, so it's only fair that the robots return the favor. RPA can help you solve the 'last mile' challenge of AI deployment, so you get AI into production faster.
Octaware Technologies works with clients to help them gain the full value of RPA and AI. We have partnered with E42.ai to provide the best-in-class AI solutions. The no-code E42 platform breaks this convention as it forays into the depth of tech to bring you an AI platform that automates processes across functions and verticals.
Free Flowing Conversations
Structured and unstructured data sources
Intuitive Interface
Easy management of acronyms
Quick integrations
Reading unstructured text at human parity levels
Auto entity creation
Auto disambiguation
Semantic understanding
Flexible deployment options
Captive AI learning
On Cloud/ on premise
Text/ Voice support
Work flow
Usecase scalability
Drag to link across workflows and tasks
Add use cases by adding new data
New workflows Content B
One chat window across all interfaces
Easy iteration across channels
Explore the benefits of Cognitive Services with Octaware's MS Cognitive Services. Improve customer experience with Cognitive service for speech. Build mission-critical AI solutions responsibly and on your terms with Azure AI Services. Combine the AI models from Azure Cognitive Services with task-specific AI, built-in business logic, programming, orchestration and customisation to bring you ready-to-deploy AI solutions.
Business Process Automation
Legacy System Integration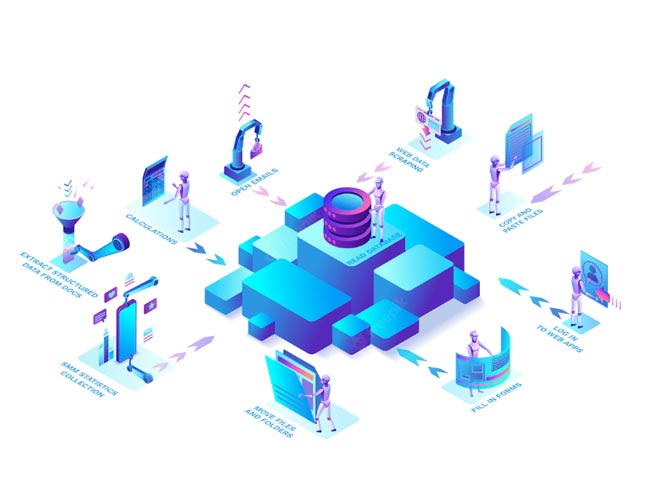 Information Extraction Automation