Enterprises are rethinking conventional quality assurance to deliver high performance. We understand that quality assurance services deliver more than testing software and applications. It's a compact program that runs throughout the product lifecycle while ensuring every aspect of deliverables complies with the customers' expectations and delivers smooth functionalities.
An application or product with poor customer experience, bugs, and bad usability can neither capture customer attention nor gain any market share. That's why quality assurance services are not only an option but a necessity for your software application's success – and that's where we can help you!
Benefits of quality assurance services :
Reduced Test Automation Efforts
Reduced Regression Testing Time
Octaware Technologies helps you deliver quality software and to provide your end customers with the best experience. We help define quality goals, then we thoroughly examine each of them and define a set of steps to take in order to increase the quality of your software, so that it meets its performance requirements.
We combine latest methodologies, technical expertise and industry best practices, which is underscored by world-class tools to address the current testing challenges.
We provide end-to-end quality assurance system with complete focus on cost and turnaround time to market for all phases from requirements through deployment. We oversee all aspects from setting up testing environment to using proven test automation tools, platforms and frameworks aligned with an organization's goal and business objectives. Our team continuously enhances knowledge acquisition & transfer through continuous integration using available tools in the market.
Testing of New Implementations
Global Rollouts, Upgrades, Patch Releases and Support
Automated Regression Testing
Preproduction and User Acceptance Testing (UAT) Support
Consulting & Due Diligence
Test Process Definition and Implementation
Our software quality assurance consulting services leave no stone unturned to bring the best for you because it's powered by our methodology that strikes the nitty-gritty of the Software Testing Lifecycle. We begin our quality assurance services by digging out the project's specifications and details to surpass our client expectations. From understanding the client requirements and goals to grasping the application specifications, we keep our thumb on the project's pulse from the beginning.
The quality assurance practice ensures that the project remains on target in terms of functionality and delivery dates. Our quality assurance activities define a framework for achieving product quality. We use next-gen tools for automated testing like HP WinRunner, Visual Studio Test Professional and Selenium. 
Our quality process is according to the QA standards, which are simple and take the product to its successful completion.
Preparing test plans
Writing test cases according to the prepared test plans
Executing test cases
Using tools like HP WinRunner, Visual Studio Test Professional & Selenium for automated testing
Performing test practices such as performance testing, stress/load and security testing
Tracking and managing the defect reports
Our team has extensive experience in :
Blackbox Testing
Whitebox testing
Automation testing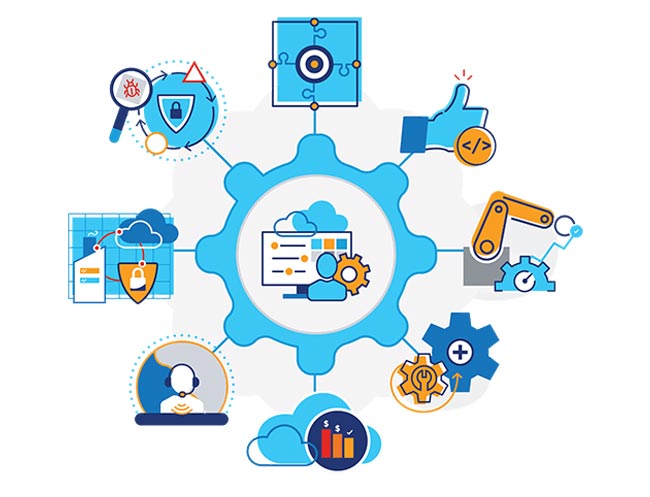 Application Managed Services