Have you been told you need to comply with ADA, Section 508 or WCAG 2.1 or make your website, product, document or mobile app accessible? Not sure where to start – we can help you!
These days, virtually every business establishment knows that it must have a web presence in order to be a commercially viable enterprise.  But what many business owners fail to realize is that their websites may be opening them up to significant legal risk including becoming targets for accessibility lawsuits.
It takes all of us to bridge the disability divide and create a more accessible and equal world.
Web Accessibility Statistics prove how important is making websites accessible to all.
74% of the ADA – Based lawsuits on Web Accessibility were filed against E-Commerce sites.
9% Million adults in the us (8.2%) have difficulty which can impact their use of a mouse or keyboard.
59% of people with disabilities live in a household with internet access
Organizations selected " Maturing and Accessibility Program" in their Top Five Goals for 2021 6%
4% of the world's top one million websites don't offer full Accessibility
Benefits of Accessibility include :
Improved Mobile Usability by making it more inclusive
Improved SEO (Search Engine Optimization)
Provides a better user experience for all visitors on all devices
Reduction in maintenance costs
Adhering to compliance thereby reducing chances of a costly and time-consuming lawsuit
Octaware has a Dedicated Accessibility Testing Lab well equipped with Open Source, Custom, and Licensed Tools. With an experienced team of Accessibility Testing engineers and Project Managers, Octaware has delivered more than 4+ large accessibility projects.  We customize our accessibility services to meet the business needs and requirements.
Accessibility Testing tools include :
JAWS
IBM PageReader
WAVE
NVDA
Opera
WindowEyes
Microsoft Professional Accessibility Narrator
Custom developed Section 508 Automated Test Tools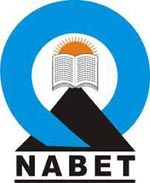 Octaware Technologies offers Accessibility Testing Services designed for people with disabilities in partnership with National Association for the Blind Education and Training (NABET). We help our clients with Accessibility Testing of Website, Portal, and Mobile Applications; to ensure compliance with Section 508, WCAG 2.0, ADA standards and guidelines. We have automated testing tools for Section 508 compliance testing as well as expert human testers, many of whom are persons with disabilities.
In addition to identifying Section 508 compliance issues, we work with customers or system integrator to suggest fixes for software applications, e-commerce platforms, mobile, and web content accessibility issues. We also provide Section 508 remediation services to address requirements directly. Octaware along with NABET has uniquely positioned itself to ensure enhanced website or application accessibility and usability to all, including people with disabilities.
Octaware provides comprehensive accessibility testing services for each phase of the project from the requirement, design, development, quality assurance, and maintenance. We help our client in identifying accessibility related issues and offer compliance solutions in each phase of the project. Our accessibility team works closely with customer project team to help them understand 508/ADA compliance and other requirements related to accessibility to ensure that the deliverables are accessible to all, including people with disabilities.
Customer Testimonials
Evaluate Needs
Define Priorities
Chart out a Roadmap 
Provide Recommendations
Requirement Analysis
Verify WCAG Guidelines required
Design
Build
Test
Implementation
Web Accessibility
Automated Accessibility
Mobile Accessibility
Usability & Section 508
Assistive Technology
Global Accessibility Standards
Document Accessibility
Website Accessibility