Microsoft Office 365 is an integrated software-as-a-service solution which is designed to bring together enterprise as well as online services. Office 365 includes Office 2016 applications across the devices plus online file sharing and storage, so you can work on Word, Excel, PowerPoint and Outlook wherever and whenever you want to.
Office 365 is powered by cloud which ensures the always-up-to-date Office tools and collaboration. With Office 365, you can schedule online meetings and also do real time co-authoring with your colleagues.
Contact us for more information and special price.
Microsoft Azure is a growing collection of integrated cloud services—analytics, computing, database, mobile, networking, storage, and web—for moving faster, achieving more, and saving money. Here's what you can do with Azure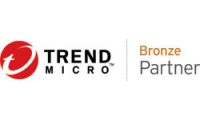 Octaware Technologies is a Trend Micro Bronze Partner.
As a global leader in IT security, Trend Micro develops innovative security solutions that make the world safe for businesses and consumers to exchange digital information. With over 25 years of security expertise, we're recognized as the market leader in server security, cloud security, and small business content security.
Trend Micro security fits the needs of our customers and partners. Our solutions protect end users on any device, optimize security for the modern data center, and secure networks against breaches from targeted attacks. We deliver top-ranked client-server, network, and cloud-based protection that stops new threats faster, detects breaches better, and protects data in physical, virtual, and cloud environments.
Our security is powered by Trend Micro™ Smart Protection Network™ global threat intelligence and is supported by over 1,200 security experts around the world.
Contact us for best offers.