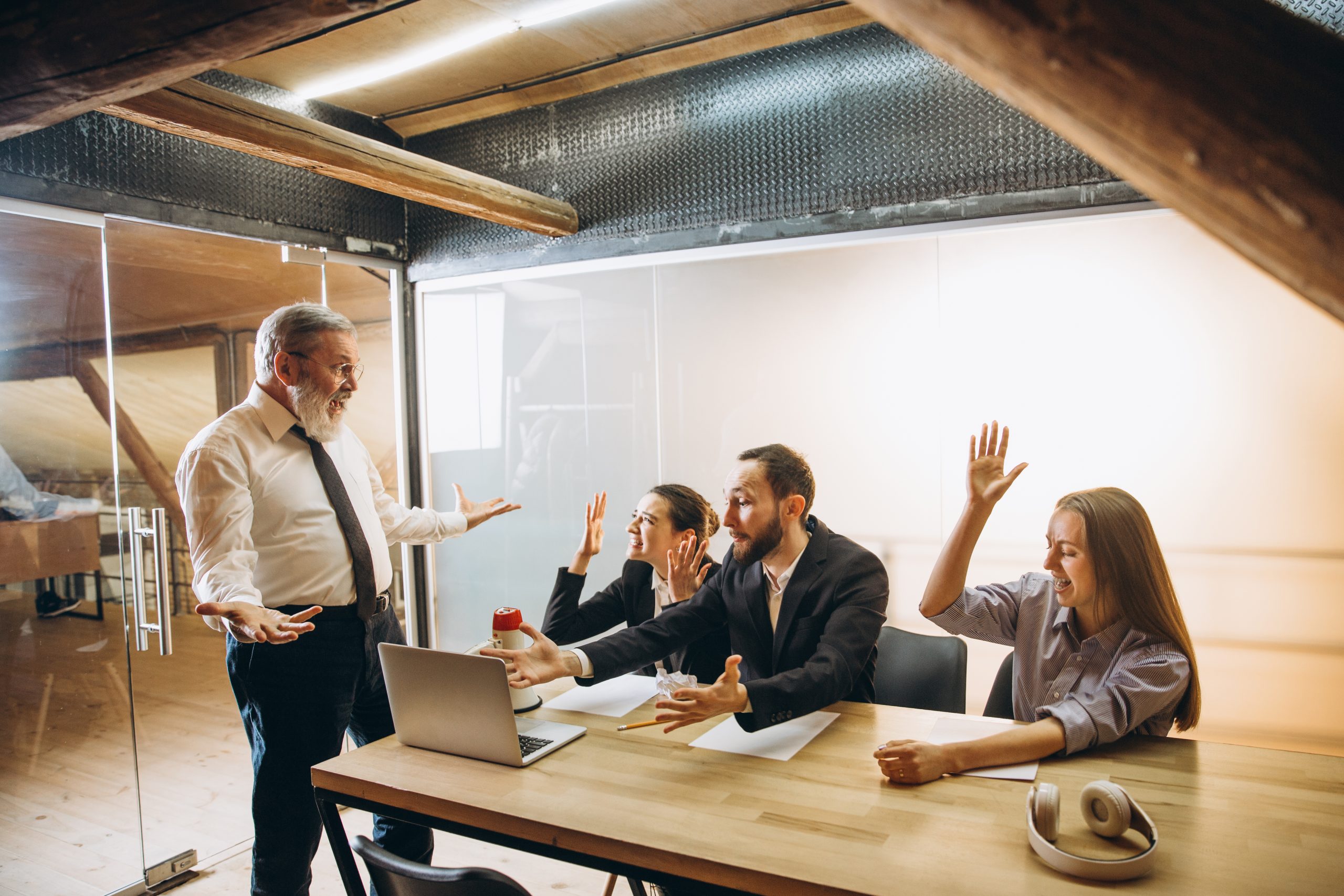 Here are some annoying public speaking habits. They can be deal breakers, so avoid these annoying habits at all costs!
Voice Trailing Off – Many speakers let their voices trail off at the end of every sentence. The audience can hear the first part of their sentence, but they have no idea what pearls of wisdom might be lost in the whispers at the end.
Looking Down – Sometimes this speaker will deliver complete sentences inaudibly while looking down — obviously not interested at that moment in engaging the audience.
Mumbling – Mumbling is not cool. Inexperienced speakers will often speak at conversation level, not giving any thought or consideration to the people in the back of the room. Recently, I sat in on a panel discussion at a workshop. The panelists chose to sit instead of stand to address the standing-room-only crowd, which I thought was rude. And one man, whenever it was his turn to speak, would rest his elbows on the table and fold his hands in front of his mouth during the entire time that he was speaking.
Reading – Some speakers are not good readers. If you are not skilled at reading something out loud, don't do it while speaking. Especially avoid doing this secretly. In other words, if you plan to deliver your speech by reading all or part of it, and you do not have good out loud reading skills, forget it.
Not keeping everyone involved – Inexperienced or thoughtless speakers leave members of the audience out. When an audience member asks a question, it is rarely heard in the back of the room. I've seen many expert speakers respond to the question by engaging in a one-on-one conversation with this person while the rest of the audience is left wondering. Speakers, I urge you to repeat the question so everyone is on the same page. And then respond to the question so that everyone in the room can hear it.
Sitting Down – Some speakers choose to sit down on the job. In a very small, intimate group or when the audience is sitting in a circle of chairs or on the floor, for example, speaking while seated is generally okay. But if you have a room containing six rows of chairs or more, you really should express respect for those in the back of the room by standing so that you can be seen as well as heard.
Filler Words – Even some professional speakers still use too many filler words. It takes practice, but you can rid your vocabulary (especially while speaking in public) of those filler words like, uh, ah, er. Also, avoid connecting sentences by overusing "and."
Overshooting Time Allotment – Many speakers have trouble staying within the time allotment. Most programs or presentations are carefully organized. Each segment is designed to fit into a specific time slot. I've seen speakers completely disregard their time constraints and foul up the entire evening's program. Not cool.
"Speak clearly, if you speak at all; carve every word before you let it fall." – Oliver Wendell Holmes – Shared by Shahnawaz