Unpredictable and changing business environment is the new normal. Organizations need a dependable partner to override the new risks/impediments.

With more people working remotely, businesses are experiencing an increased demand for IT support — driving up costs and requiring considerable time and resources.

Additionally, hiring and retaining skilled talent has become an increasing challenge with a shrinking labour market. Companies struggle to get by with a staff of generalists or find it difficult to keep pace with technology advances.

The ultimate goal of support services is to combine technology leadership with a unique mix of global and local expertise to enable organizations to meet their business objectives. We help our customers take advantage of Octaware Technologies's global support insights and and transform their business operations.

Keep your systems running smoothly with access to highly-trained support teams and quick response times with the right level of support.
Our Commitment includes –
Application Maintenance and Support (AMS) with 24 x 7 x 365 Dedicated Client Success Team
100% SLA Compliance
Control and minimization of cost
Provide You Access to Our Core Competencies in Various Stacks of Technology Including Microsoft Technologies like Dot Net, MVC, SharePoint, CRM, AX, WordPress and many more.
Client fulfilment based on contractual or retainer implementation
Our Value Proposition –
Experienced and knowledgeable resources with appropriate certifications
Pool of resources with various Microsoft Stack Skill, necessary for Applicatoin Support and maintenance.
Strong Communication and Reporting Skill certifications.
Continuous Service Improvement-feedback Dashboard, VOC, Knowledge Sharing and Calibration for improving customer response and resolution
We at Octaware Technologies are equipped and experienced in providing our clients the critical business continuity services for their IT operations.

Call Response Rate <1 hour
Octaware Onsite Resources

Learning and Knowledge Based approach

Customized Service Management
Business Oriented Support Management
We provide different levels of support based on your business needs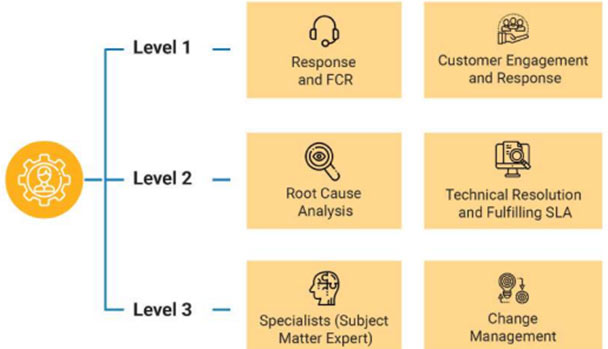 A greater alignment with the client requirements
Lower TCO and Substantial Operations Expense
Align Client Requirement & Technology KPI's