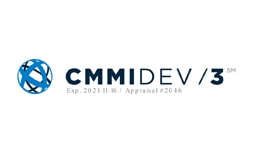 Octaware has demonstrated its leadership in Development commitments and Process Improvements by obtaining Capability Maturity Model Integration(CMMI) Level 3 CMMI-DEV Version 1.3.
CMMI is a software development process improvement approach which has become the standard for measuring an organization's capability to apply a process based methodology to software development. This approach integrates the entire spectrum of software development including software engineering, testing, and project management. CMMI helps integrate traditionally separate organizational functions, set process improvement goals and priorities, provide guidance for quality processes, and provide a point of reference for appraising current processes.
The CMMI certification is one of many milestones representing Octaware's commitment to achieving high level of excellence in both software development and project management.